DRIVE VALUE TO YOUR PARKING PROPERTY
Increase revenue and improve customer service with access to AmeriPark exclusive add-on services and innovative technology solutions.
A frictionless customer journey
AmeriPark provides a range of technology solutions that improve the customer experience across each parker's journey.
35+ years of parking expertise

AmeriPark, is one of North America's most experienced parking management companies, providing a full range of services including, valet, consulting, audit reviews, and more.
Add-on services to increase revenue
Transform your property into a multi-use space with forward-thinking turnkey services like EV charging stations, bike racks, and more.
Simplify access to your parking facility, whether gated or gateless, with instantaneous license plate recognition (LPR) technology.
Impress your customers with ticketless smartphone-based valet service, while also making it easy to track your property's valet metrics and increase your revenue.
Empower your customers to seamlessly find and pay for parking with their smartphone using hangTag™, one of the most popular available parking apps.
A LEGACY OF PARKING EXCELLENCE
AmeriPark in now part of Reimagined Parking. The Reimagined Parking family of nationally recognized brands – Impark, Lanier, Republic Parking, AmeriPark, and Park One – is the world's leading tech-powered, people-driven parking solutions provider. Our workforce of 8,000 manages 3,400 high-density parking facilities across 500 North American cities, generating 34 million digital transactions annually.

Reimagined Parking is by every metric the industry leader in parking management, valet shuttle, ground transportation, and parking technology products and services, with a portfolio of high-profile commercial real estate, retail, hospitality, airport, event, healthcare, municipal, and education locations across North America.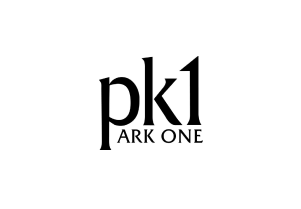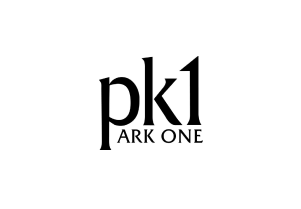 Contact us about managing or leasing options
A collaborative conversation to determine your needs and discover how AmeriPark's industry-leading parking operation services and add-ons can enhance your parking property.
A customized parking concept that tailors AmeriPark's expert parking services and technology solutions to the location, size, and goals of your property.
A detailed look at your new AmeriPark operation and how it will increase your asset's value.
SERVICES TAILORED TO YOUR NEEDS
Customized Parking Management
Trust your dedicated account manager to handle and optimize all daily operational aspects of your parking facility.
Upgrade your property's valet service with end-to-end management, including staffing and technology, to optimize operations.
Customer Experience Excellence
Oversee your property with our off-site command centers to provide in-the-moment support to customers. 
Offer branded shuttle buses that take your customers to and from remote parking locations and high-profile pickup points.
Optimize your operation with full-service, tech-driven enforcement strategies, including scalable enforcement vehicle fleets, highly accurate LPR cameras, and fair parking notice issuance.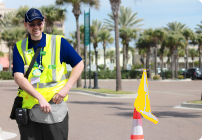 Make the most of big events with AmeriPark's streamlined parking solutions tailored for stadiums, arenas, and other large–scale venues.
Activate add-ons to enhance your property and increase revenue, while AmeriPark takes care of everything from permitting and setup to staffing and operations.
Establish new ways to add value to your asset with AmeriPark, the only parking partner that can transform your property into a multi-use space.
Customized Parking Management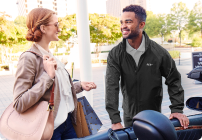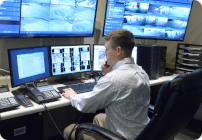 Customer Experience Excellence